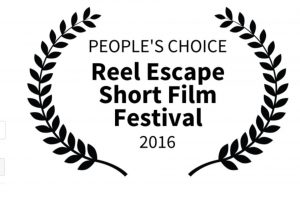 I had a blast writing and acting in this short comedy! It's a bit naughty (blame the writer) but won't corrupt youngsters if they do catch a glimpse.
It was a joint winner of the People's Choice award at the recent 2016 Reel Escape Short Film Festival in Ulladulla NSW.
It was produced by the Milton Ulladulla Videography Club, which has welcomed me into its ranks recently. If you'd like to join us, please visit:
We were lucky enough to have some wonderful actresses from the Milton Follies helping us out. My thanks to you all!
Logline: When a work weary couple unwind at the wrong house for their holiday break, their tranquillity is interrupted by a most unexpected group.
I'd love to hear what you think! Please leave a comment on Youtube, and I'l reply ASAP.